Photo gallery 'Swimming pool'
At the highest point of the small-scale holiday resort La-Bastide are two swimming pools situated.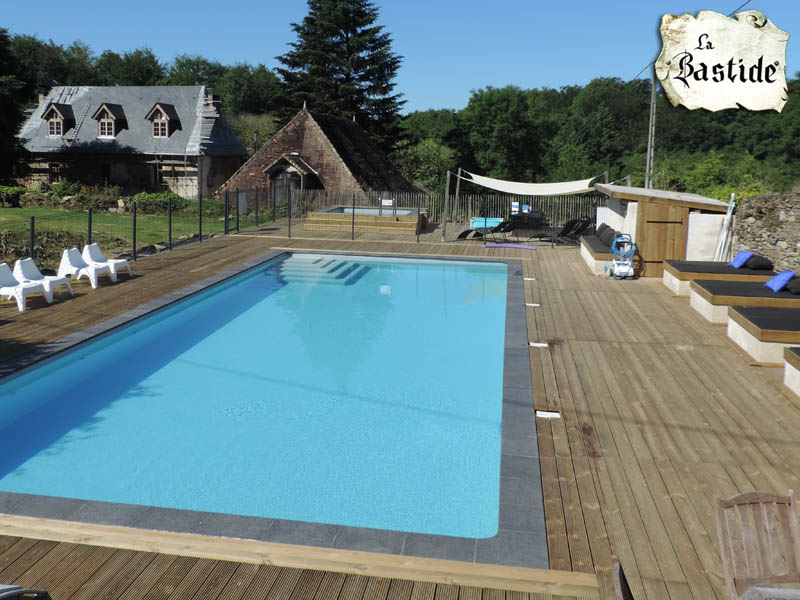 Swimming pool
La-Bastide has two swimming pools. One of 15 x 6 meters and a smaller swimming pool of 3 x 3 meters. Both swimming pools are situated in the sun and so there are sun beds to sunbathe or refresh yourself in one of our swimming pools.
Questions or more information?
Address:
La-Bastide
87500 Coussac-Bonneval
Limousin – Haute Vienne
France
Contact:
Eugen and Patricia de Jong
Tel: 0033(0) 555 755 568
Mob: 0033 (0) 610 093 019
e-mail: info@la-bastide.nl