Limousin, area Haute Vienne
Haute Vienne is a part of the meteorite fall area of Limousin, with its unique nature.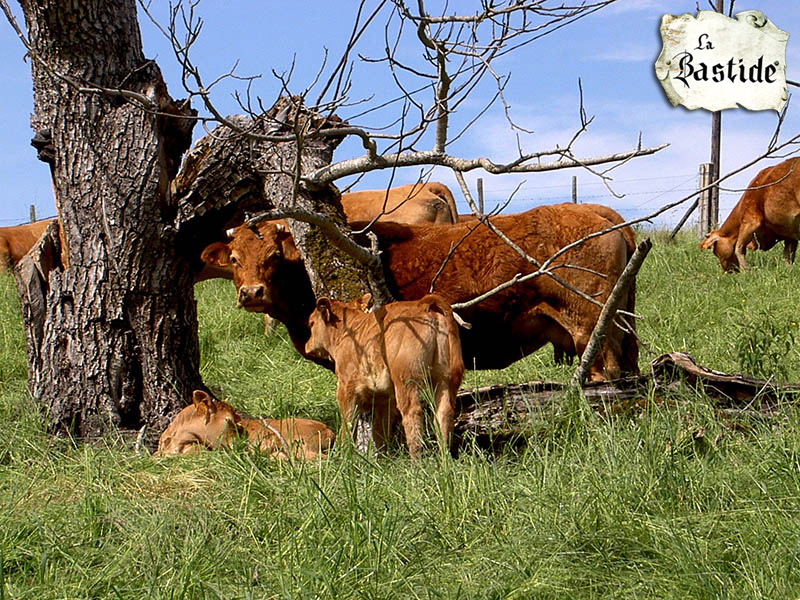 It offers you everything that a vacation requires. Small meandering rivers, valleys with far away woods, fascinating little hamlets with friendly people, beautiful villages with Roman origins, and not forgetting the many lakes situated in Limousin for which it is renowned.
When you drive, walk or cycle through the surrounding area you will see the gleaming Limousin cows in glorious meadows and you will pass by different, fish-filled rivers, such as the Vezere which surrounds the village of Uzerche. Or the river de Correze with the cities of Brive and Tulle situated on it. These are just examples of villages you might visit.
Or perhaps the vibrant saturday market in Brive. But also a day trip to Rocamadour is recommended. Or again you could visit one of the impressive castles or chateauxs such as the one at Pompadour or Coussac-Bonnaval, Hautefort or many many others.
The beautiful site of La-Bastide is not far away from the more touristy area of the Dordogne. From here it is possible to visit Sarlat or Perigeux , in the Dordogne, for the day.
Then in the evening you can return to, and relax in the wonderful ambiance of the Limousin and Haute Vienne in your vacation paradise, La-Bastide.
Questions or more information?
Address:
La-Bastide
87500 Coussac-Bonneval
Limousin – Haute Vienne
France
Contact:
Eugen and Patricia de Jong
Tel: 0033(0) 555 755 568
Mob: 0033 (0) 610 093 019
e-mail: info@la-bastide.nl