Surrounding
Come and share in our dream life in the French countryside, in Coussac-Bonneval, close to the Dordogne. We offer beautiful nature, silence, interesting places, sports activities, friendliness and a range of well-provided accomodation to suit everyone.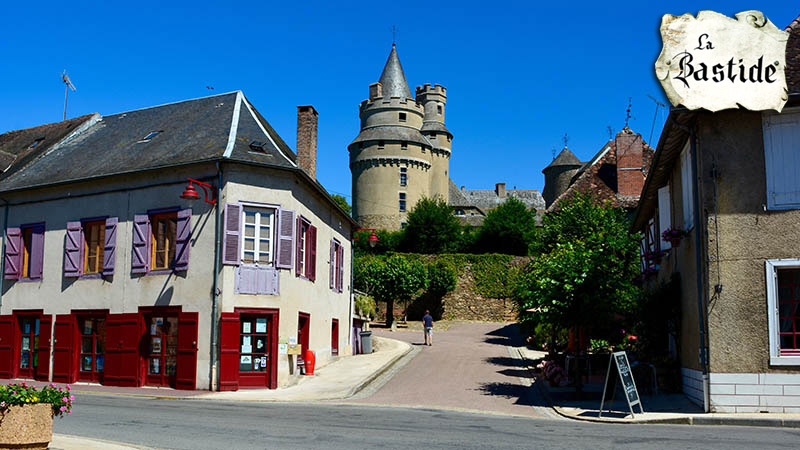 Where is La-Bastide situated?
La Bastide (fortress) is situated 400km South of Paris, in the middle of the triangle formed by Limoges, Brive and the capital of the Dordogne: Perigeux.
Thanks to the central location of Coussac-Bonneval you can enjoy the two aspects of French life.On the one hand peacefulness, and the rustic and rural countryside and surroundings of La Bastide, with nearby sports activities.
On the other hand the intimate, but bustling life of the big cities nearby.
La-Bastide is situated in a nice hillside environment surrounded by woods, greenery, meadows, rivers and all within a 500 meter walk from the historic village of Coussac-Bonneval.
Haute Vienne is a part of the meteorite fall area of Limousin, with its unique nature. It offers you everything that a vacation requires.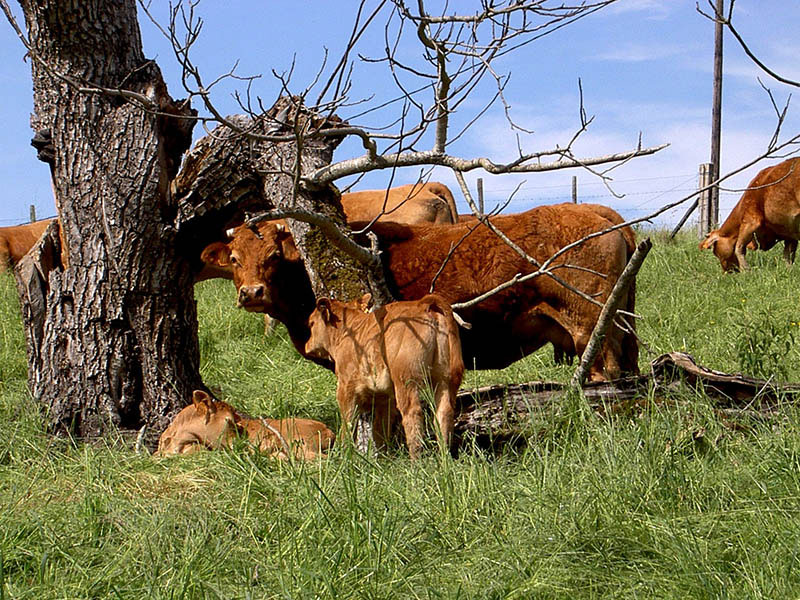 When you drive, walk or cycle through the surrounding area you will see the gleaming Limousin cows in glorious meadows and you will pass by different, fish-filled rivers.
Questions or more information?
Address:
La-Bastide
87500 Coussac-Bonneval
Limousin – Haute Vienne
France
Contact:
Eugen and Patricia de Jong
Tel: 0033(0) 555 755 568
Mob: 0033 (0) 610 093 019
e-mail: info@la-bastide.nl