Markets in the Limousin
Experience the unique French atmosphere at the day markets or famous vide-greniers, or brocantes.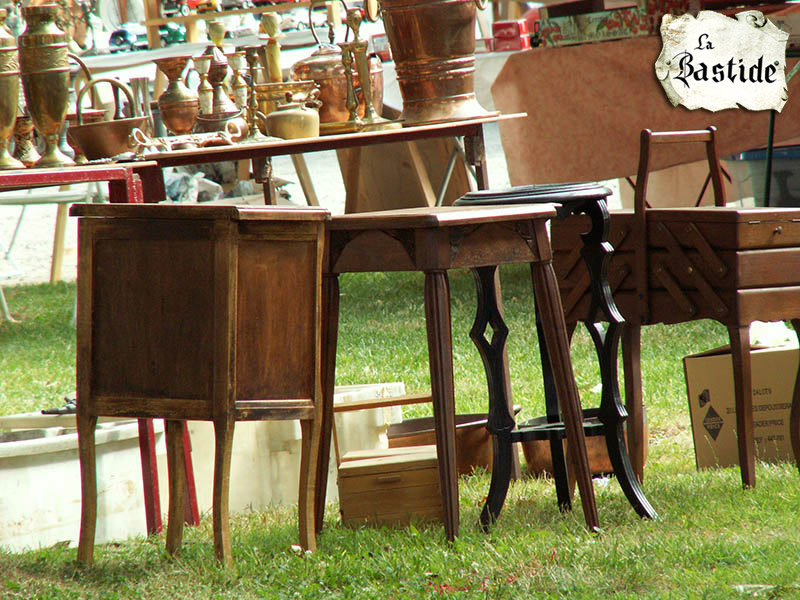 There is a morning market in the town of St.Yriex la Perche (9 km from Coussac-Bonneval). It takes place every 2nd and 4th Friday and every 1st and 3rd Saturday of the month.
It offers fresh fruit and vegetables from local producers, speciality cheeses, the opportunity to taste French wines and ciders and occasionally the sale of poultry and small animals.
Every Saturday there is a day market in the bigger town of Brive.
Of course there are always various brocantes and vide-grenier sales about the area.
Website: www.brocabrac.fr
Website: www.vide-greniers.org
Questions or more information?
Address:
La-Bastide
87500 Coussac-Bonneval
Limousin – Haute Vienne
France
Contact:
Eugen and Patricia de Jong
Tel: 0033(0) 555 755 568
Mob: 0033 (0) 610 093 019
e-mail: info@la-bastide.nl