Photo gallery 'Swimming pool'
At the highest point of the small-scale holiday resort La-Bastide are two swimming pools, as well as the three safari tents, situated.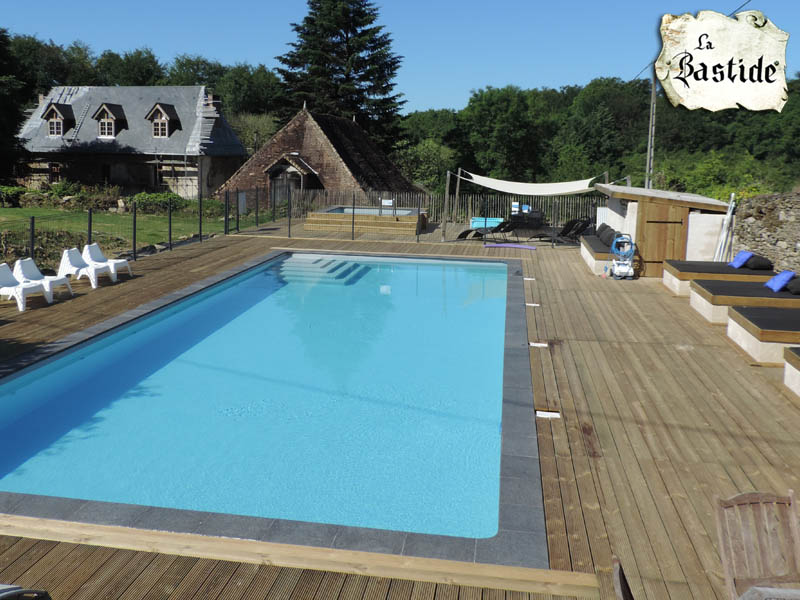 Swimming pool
La-Bastide has a swimming pool (above the ground) of 10 x 5 meters and a round swimming pool (also above the ground) of 4,5 meters. Both swimming pools are situated in the sun and so there are sun beds to sunbathe or refresh yourself in one of our swimming pools.
Questions or more information?
Address:
La-Bastide
87500 Coussac-Bonneval
Limousin – Haute Vienne
France
Contact:
Eugen and Patricia de Jong
Tel: 0033(0) 555 755 568
Mob: 0033 (0) 610 093 019
e-mail: info@la-bastide.nl